About us
Our Practice


Think Physio (formerly Dandenong Valley Physiotherapy) has been operating at Mulgrave Private Hospital (formerly The Valley Private Hospital) and servicing the local community for over 30 years. Originally located near the Emergency Department of the hospital, the practice grew from a small clinic with only 2 physiotherapists consulting to what it is today. With this expansion came the need for larger rooms and so we made the move across the road into the consulting suites opposite the hospital in early 2013. This has afforded us a much larger area to consult our patients and has allowed us to set up a new boutique gym area, allowing us to provide such services as Clinical Pilates and gym based rehabilitation from injury/surgery.

Our clinic currently has 4 physiotherapists consulting, giving our patients the flexibility to book appointments before or after standard business hours during the week and also availabilities on Saturday mornings. We also have 4 very friendly reception staff working at the clinic to ensure that you are completely looked after from the time you make an appointment with us.

Most importantly we are a fun loving and energetic group that always has the best interest of our patients at heart. Our physiotherapists are always available via phone or email should you have any questions regarding the health of yourself or a loved one. So give us a call today and let us help you get started on the road back to work, back to sport and back to life!!

Always remember... if in pain...THINK PHYSIO!
Our Physiotherapists

Ralph Bergman



Ralph has owned and operated Think Physio since its inception in 1991. He graduated from Lincoln Institute in 1985 and has worked in private practice since 1987. Throughout this time he has assessed, managed and rehabilitated all types of injuries, resulting in unparalleled clinical experience.

In an earlier life, Ralph played football for Melbourne (Under 19's & VFL reserves), St.Kilda (VFL reserves), Sandringham (VFA) and finally for St.Kilda-Sth.Caulfield (VAFA). He was a state representative in both the VFA and VAFA.

He is now an ex-footballer who still has a keen interest in football, but plays golf.

↑ Back to Top

Kal Peiris



Kal graduated from Melbourne University in 2005 and began working at Think Physio in early 2006.

Over this time Kal has mixed full time work at the practice with additional positions at local football (AFL) clubs and the Under 12 Victorian Rugby team. This work has led to a special interest in knee and shoulder conditions and sporting injuries in our younger athletes.

As a junior, Kal was a keen basketball and soccer player as well as a Victorian representative in Touch Rugby during his university days. He continues his passion for sport these days as a loyal St Kilda fan and a huge cricket fan (he secretly goes for Sri Lanka)!!

↑ Back to Top

Ryan Bong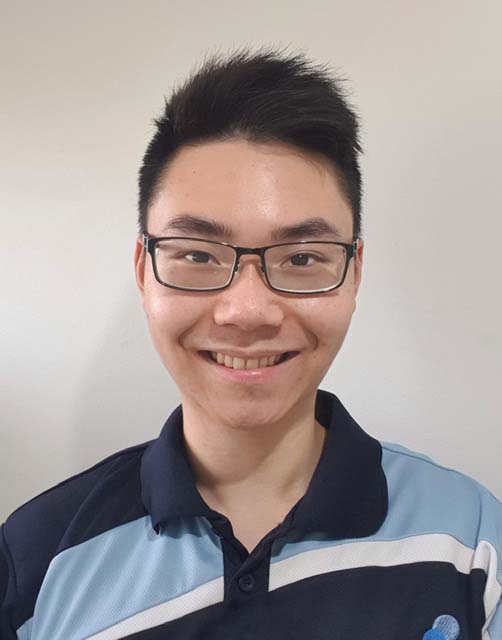 Ryan graduated from Monash University in 2018 with a Bachelor of Physiotherapy (Honours).

He has a special interest in musculo-skeletal physiotherapy, in particular, back and shoulder conditions, and has done further training in Clinical Pilates, which enables him to holistically include strengthening and support for injury rehabilitation and prevention.

His work as a sports trainer for various sporting clubs also harnessed and developed his taping skills and soft tissue techniques.
Ryan currently spends his spare time exploring places with his camera, going to the gym, and the occasional game of badminton. When not outdoors, he can be found experimenting with new ingredients and flavours in the kitchen! ↑ Back to Top

James Xydias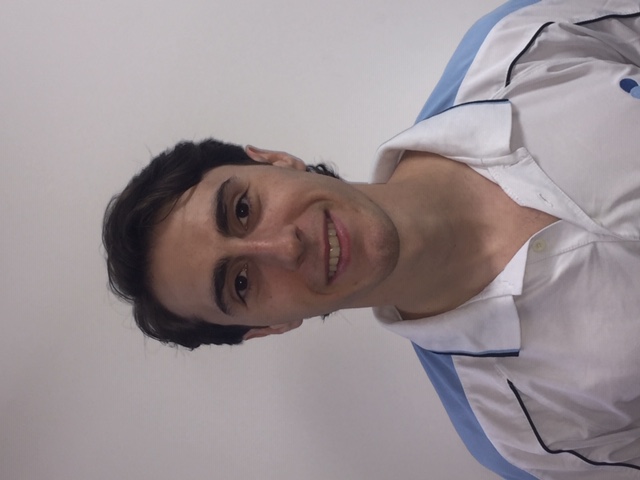 James graduated from Monash University in 2020 with a Bachelor of Physiotherapy (Honours).

He has developed a profound interest in musculoskeletal physiotherapy throughout his studies. James has been involved in many different sports from a young age and developed a greater understanding of the rehabilitation and treatment side of sports injuries through his work as a trainer with Old Scotch Football Club.

James thoroughly enjoys playing soccer, futsal and mixed netball with friends over the weekends, watching the Formula One as well as his beloved Carlton in the AFL and getting away to the beach in his spare time.

He also considers himself to be a movie guru, spending much of his time through lockdown scouring through Netflix.

↑ Back to Top
For more information on the conditions and services we offer, or to book an appointment please call (03)9790 4266 or email: info@think-physio.com.au
↑ Back to Top
We are a preferred provider for MediBank Private and BUPA clients, meaning patients with these private health funds will receive discounts at our clinic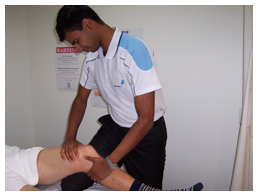 We treat...
Sports injuries
Back & neck pain
Joint pain
Surgery Rehabilitation