Consultation information
At Think Physio our physiotherapists are skilled in treating many different types of conditions for all parts of the body (from head to toes)! If you have a specific issue that you are concerned about and wish to discuss with us, feel free to call one of our therapists to see if we can help you.

Our Initial Consultations are 40 minutes in duration and any follow up consultation is 20 minutes. However, if your therapist feels that more time is needed we will always attempt to cater for this (usually at no extra cost). For a full list of consultation pricing and times, please call the practice on (03)9790 4266.
Cancellations
We require 24 hours notice for any cancellations. This is to allow someone else in need of treatment to take the newly vacated timeslot. If less than 24 hours notice is given and the appointment time cannot be filled, then you may be charged a cancellation fee for your missed appointment.
Appointments
Appointments can be booked any time between the following hours depending on availability:
Monday-Thursday: 7:40am – 7:00pm
Friday: 7:40am – 4:40pm
Saturday: 8:00am – 12:00pm
For more information on the conditions we treat and services we offer, or to book an appointment please call (03)9790 4266 or email: [email protected]
↑ Back to Top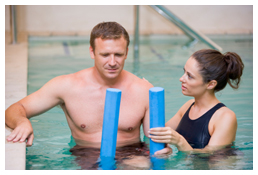 We are a preferred provider for MediBank Private and BUPA clients, meaning patients with these private health funds will receive discounts at our clinic